Set Up Mobile Notifications
Step 1
Make sure the inidicator you want to recieve alerts from is on your chart. Review Quick Start Mobile to learn how to add the indicator to your chart.
Step 2
Click the "+" button on the bottom of your screen.
Step 3
Click the "Alerts" button.
Step 4
On the "Conditions" drop-down select the indicator you want to recieve alerts from.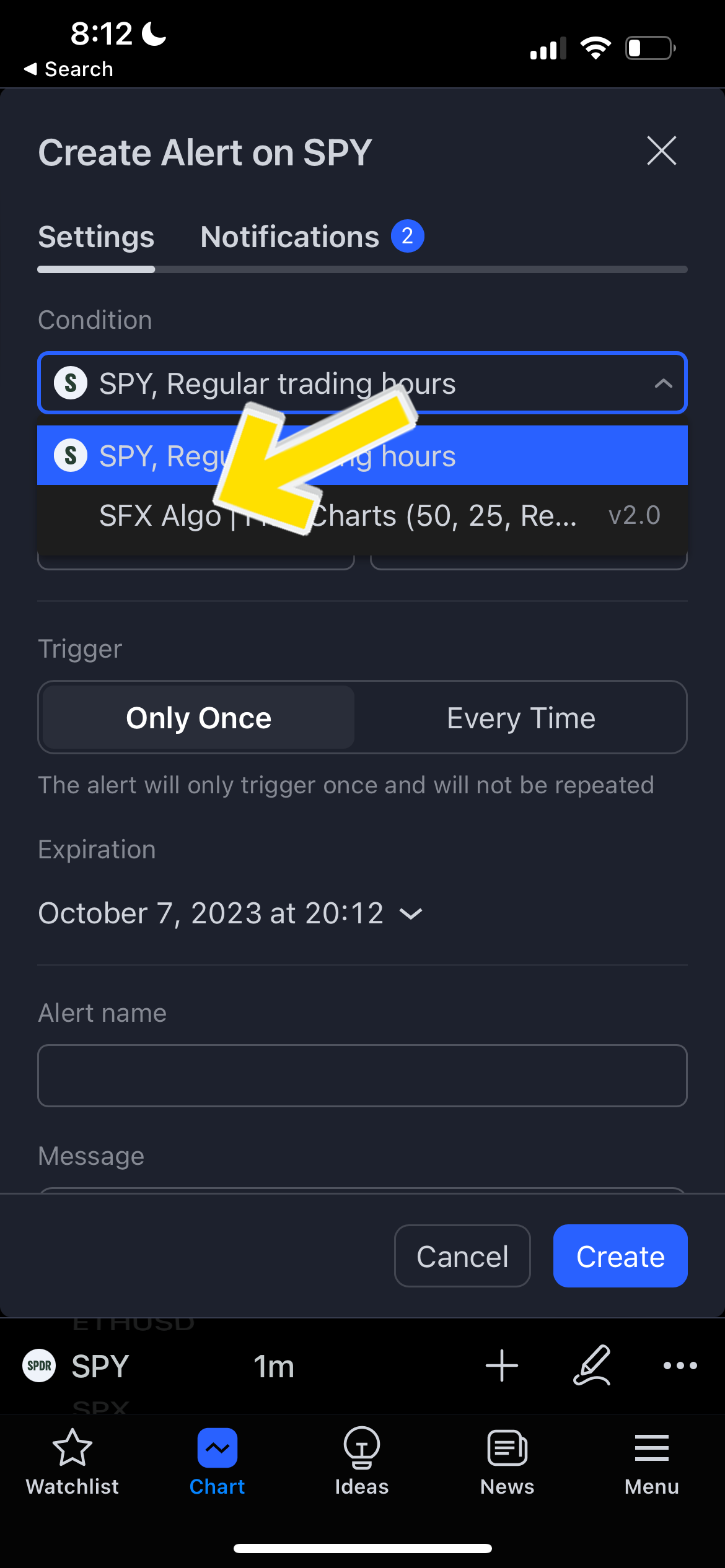 Step 5
Go to the settings tab and make sure you have push notifications on.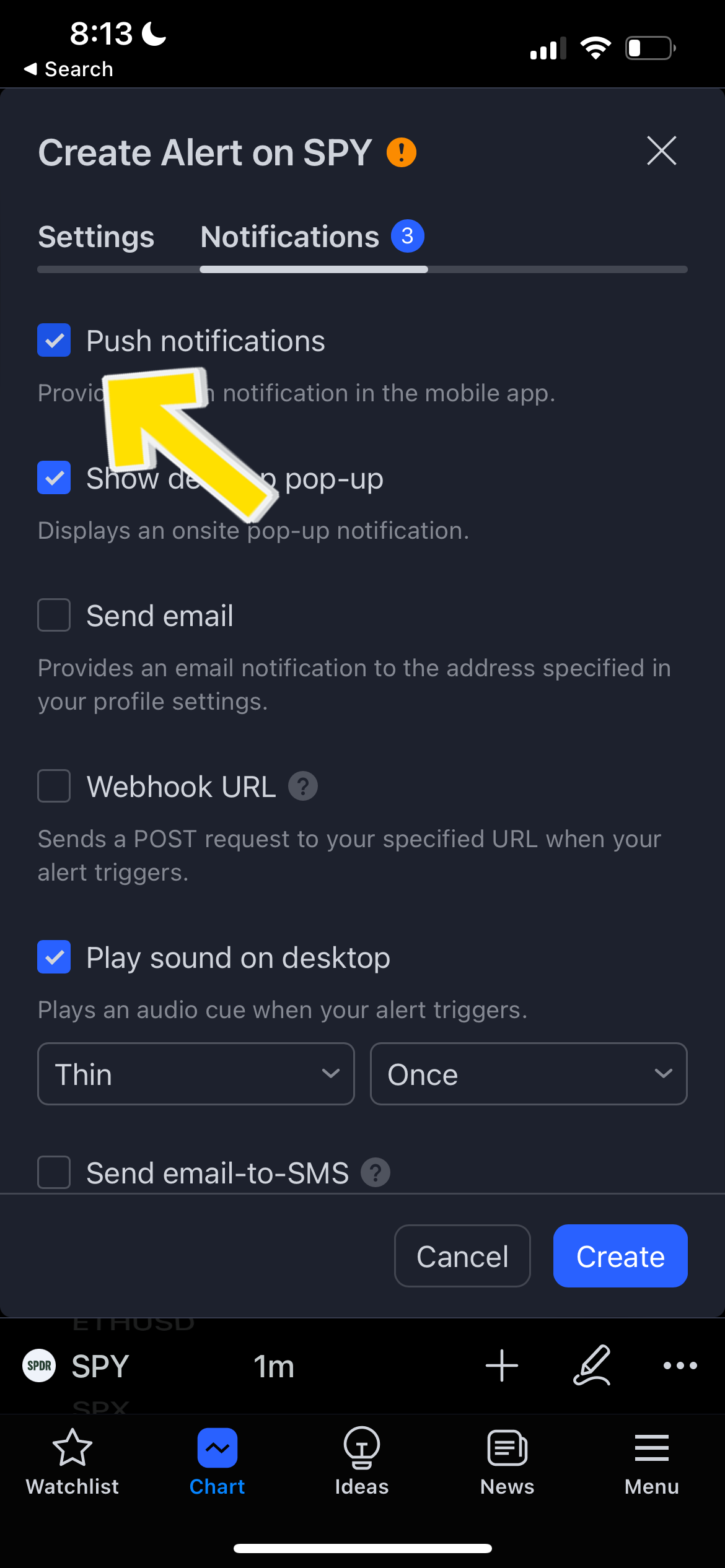 Step 6
Click "Create" in the bottom right corner to start recieving notifications.